World Military Spending Sees First Decline Since 1998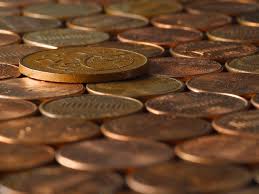 Morning Coffee is a robust blend of links to news around the Internet concerning the Naval Air Station Patuxent River economic community. The opinions expressed here do not necessarily reflect those of the Leader's owners or staff.
Global military spending fell .5 percent in 2012, first decline since 1998, says the Stockholm International Peace Research Institute.
Defense firms shrink through spinoffs, Bloomberg Government reports.
A House vote expected on allowing private-sector cyber security officers to receive real-time cyber intel from the government, NextGov reports. The Pentagon 2014 budget funds a similar plan.
Two unmanned X-47B demonstrators completing land-based carrier qualification at NAS Patuxent River, Md. will not demonstrate autonomous aerial refueling, the AAR tests a casualty of Navy budget cuts, reports Aviation Week.
An Economist review of just-released The Way of the Knife by Pulitzer-Prize winning journalist Mark Mazzetti praises his examination of contemporary espionage and divergent views of drone use.
SecDef Chuck Hagel scrapped plans for a medal for drone pilots and other cyber warriors in favor of a device that can be attached to existing medals, Navy Times reports.
Small companies using Twitter and other "direct access information technologies" can offset the information disadvantage against greater media attention given large corporations reports a Stanford University study.