Women's Show Still Has Outdoor Vending Spaces Available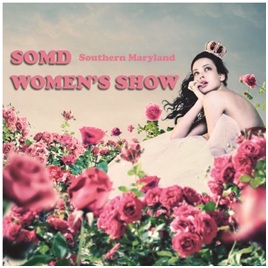 Posted by SoMD Women's Show
Choose Local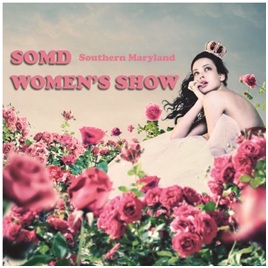 3 Chicks Promotions has announced an additional call for outdoor vendors to participate in the Southern Maryland (SoMD) Women's Show and Kids' Expo.
The SoMD Women's Show – an annual regional, tri-county event focusing on women and women's purchasing power – will be held Saturday, April 27 at the Southern Maryland Higher Education Center in California, Maryland from 10 a.m. to 3 p.m.
While indoor vendor spaces and sponsorships have sold out, there are still approximately 40 outdoor spaces available.  Producing this second annual event, 3 Chicks Promotions are in search of vendors that offer products, services, and programs that cater to women such as outdoor furnishing, landscaping, hair and skin care, spa services, real estate, home and car care, summer camps, and other retail products.
With over 120 vendor spaces already sold, this year's vendor space availability is expected to sell out quickly.
Deemed one of the hottest events in 2012, the SOMD Women's Show and Kids' Expo hosted over 100 vendors and well-over 650 attendees from the tri-county area.  This year, the event coordinators are expecting close to 200 vendors and over a 1,500 attendees to participate.
"The quality of vendors in our inaugural event – which included brick-and-mortar, non-profit, small business, and home-based companies – as well as the activities, completely surpassed everyone's expectations," said Kimberly Hoctor & Carol Picon, Co-Founders of 3 Chicks Promotions and Co-producers of the SOMD Women's Show & Kids' Expo.  "Last year we featured a fashion show, various demonstrations, food tastings, shopping, and informational services."
Hoctor continued, "This year, we will have the same mixture, but we have also expanded the offerings to include a Healthcare Suite sponsored by MedStar St. Mary's Hospital and a philanthropic program in the form of a Bachelor Auction which will benefit the Wounded Warrior Project."
As a part of this Call for Vendors and Sponsors, participating companies will not only have the ability to showcase their services/products to the consumer market, but also an incredible business-to-business networking opportunity.
Follow us on Facebook at www.facebook.com/SOMDWomensShow and www.facebook.com/SOMDKidsExpo or on Twitter at @SOMDWomensShow and @SOMDKidsExpo. If have any questions, please do not hesitate to contact us at info@somdexpos.com.
Stories: