VADM Malloy on 5th Fleet Temporary Duty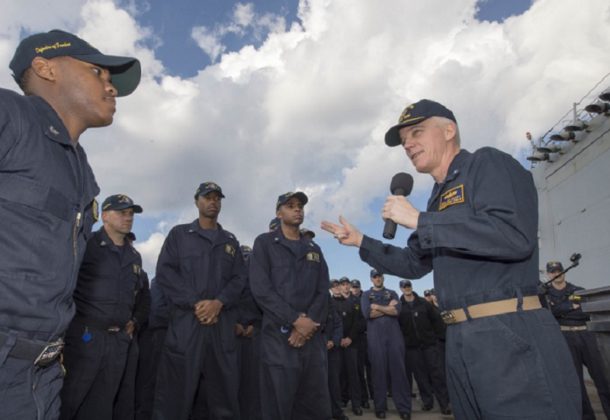 Morning Coffee is a robust blend of links to news around the internet concerning the Naval Air Station Patuxent River 

economic community. The opinions expressed here do not reflect opinions of the Leader's owners or staff.
VADM James Malloy has landed in Bahrain on temporary duty with US 5th Fleet and US Naval Forces Central Command, reports USNI, after the previous commander VADM Scott Stearney was found dead from an apparent suicide, reported CBS.
Troops at the US southern border are reconfiguring and slightly scaling back, reports Washington Times, in response to the shifting position of migrants trying to cross into the US. Supplementary DOD and DHS forces have declined about 10 and 20 percent, respectively, in the last week.
DefSec Jim Mattis extended deployment of active-duty troops at the US-Mexico border until Jan. 31, reports Military Times. DHS requested the 45-day extension. Military forces will install and repair wire barriers and provide security and transportation for border patrol agents. The troops are spread across California, Arizona, and Texas.