TechPort
TechPort is Southern Maryland's new business incubator located at Aviation Technology Park at St. Mary's County Regional Airport.
Its mission is to accelerate innovation and assist entrepreneurs to create and build new tech-based companies. The organization was initiated and supported by the United States Navy, St. Mary's County, University of Maryland, and Maryland Technology Development Corporation.
"When you win, our stakeholders and our supporting community win," says TechPort Director Tommy Luginbill.
The incubator endeavors to help diversify the local business environment of Southern Maryland. Operated under contract by the University of Maryland, TechPort targets startup and early-stage companies that specialize in unmanned and autonomous systems and commercialization of Navy technology. The incubator offers premier office and development space, including high-quality 3-D printers, a general machine shop, strategic advising, and expanded funding opportunities. For more information on how to become a client or invest in these businesses, contact us today!
Unmanned Aircraft Systems and other autonomous systems are a prime focus of the incubator. It is located next door to the University of Maryland's UAS Test Site, on the same campus as St. Mary's County Regional Airport and down the  road from Naval Air Station Patuxent River and NAWCAD/Navy Tech Transfer.
Next to the airport campus is the growing campus of the University System of Maryland at Southern Maryland, which brings dozens of higher education opportunities to the campus. USMSM has a new building dedicated to autonomous systems under construction.
Also located nearby in Southern Maryland is St. Mary's College of Maryland and the multiple campuses of the College of Southern Maryland.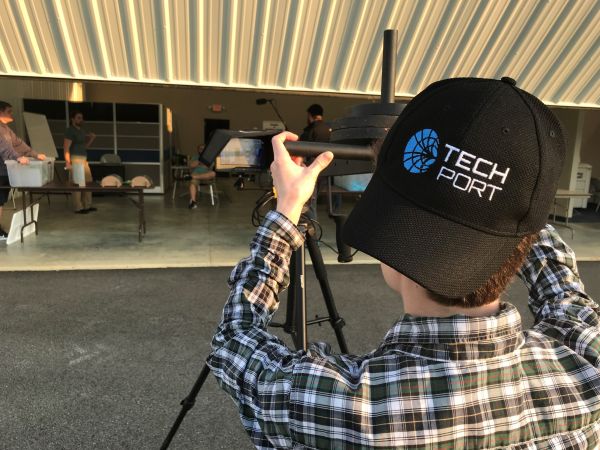 TechPort services include venture assessment, planning and ongoing business consulting, and investor relationship development.
Specific advisor team skills include extensive commercial experience, IP (Intellectual Property) strategy and protection, deal making, marketing and high tech project management.
TechPort assist clients with their innovation and business in UAS, autonomous systems, and solar technology. In addition to membership, TechPort opportunities include monthly Tech Talks, and a wide array of other opportunities to accelerate connection with stakeholders and to discuss and explore topics of interest to new entrepreneurs.
Visit the website:
TechPort UAS Business Incubator
44185 Airport Road
California, MD 20619-1900
301-304-6602
Stories: