Smart Homes Plus Wins!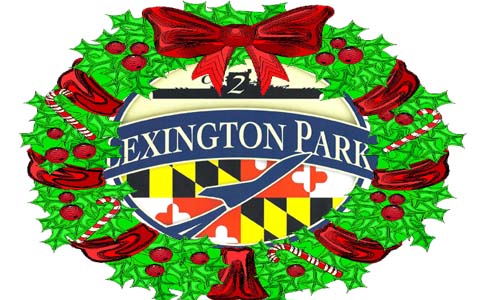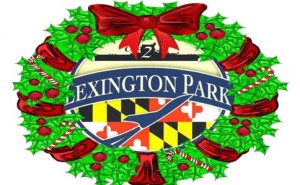 Smart Homes Plus on Tulagi Place in Lexington Park, received first place in the Lexington Park Business and Community Association's annual Holiday Display Contest.
Upon hearing that they won this year's competition, Mickey Sullivan, owner of Smart Homes Plus said, "We worked really hard on the display.  Once we got started, we all got into the holiday spirit.  My wife Jennifer deserves credit for the design."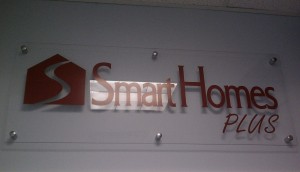 Their winning display featured snow frosted windows opening onto a cozy living room scene with a life-sized Santa enjoying a holiday movie while Christmas music played for passers-by. Smart Homes Plus has been in business since 2002.  The company installs and networks home electronic equipment including entertainment systems such as the one featured in the display.
Grape Vine Antiques, also located on Tulagi Place, was awarded second place.  Helen and Ken Newell, owners of Grape Vine Antiques, recreated the charm of a Victorian Christmas with garlands and lighting decorating the posts and cornice in front of the business and windows filled with holly, bows and other Christmas memorabilia.  Their business sparkled for all to see throughout the holiday season.
Pet Salon, a newly established business at 21640 Great Mills Road, received Honorable Mention.  Sunny Oh's display featured cats and dogs outlined in twinkling holiday lights, a wheel barrel overflowing with poinsettias and garlands circling the poles, awnings and entrance of the business.
"We're very pleased with the entrees for this year's competition.  Everyone did a great job," stated Mark Pinekenstein, Chairman of the Lexington Park Business and Community Association.  "The businesses helped create the holiday spirit for families and visitors to the Park."
Other competitors included Bay Community Support Services, Donut Connection, Embry Riddle, Executive Salon Suites, J. Aguinaldo Group, Inc., Leisure World/Liberty Office Supply, Linda's Cafe, Mattress Corner, Old Line Bank, Southern Maryland Vacuum and Sewing, Taylor Gas Company and The Lexington Restaurant and Lounge.
The Lexington Park Leader sponsored this year's Holiday Display Contest with a first place prize which includes 10 weeks of advertising and a feature story in the Lexington Park Leader.  The prizes will be awarded to the winners at  the Business and Community Association's upcoming meeting on January 11th.
This year's Celebrity Judges included Susan Fowler, Principal, Lexington Park Elementary School, Commissioner Todd Morgan and Bill Scarafia, President/CEO, St. Mary's County Chamber of Commerce.  Sarah Bolton chaired the contest on behalf of the Business and Community Association.
The Lexington Park Business and Community Association meets on the second Wednesday of each month in the social hall of the Bay District Fire Department on South Shangri-La Drive.  For more information about the Association, contact Robin Finnacom at 301-863-7700.
Source: Lexington Park Business and Community Association
Stories: