Customize & Repair Frames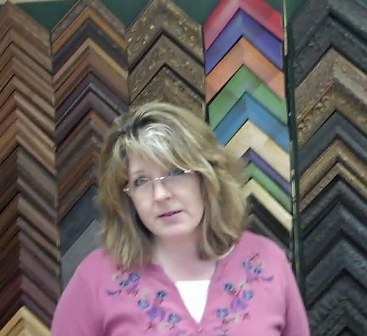 Posted by SHELBY'S CREATIVE CUSTOM FRAMING & ART Art, Etc.  
To hear Shelby Oppermann tell it, she might have begun the framing profession in middle school. Certified to handle art and treasurers requiring conservatory and preservation  standards is only one of the qualifications she has attained in her 30 years at the work.
Her shop — where another thirty-plus artists' work is also represented — is in Building 2 of the Maryland Antiques Center off  Route 5 north of Leonardtown.
The center is across MacIntosh Run from the Leonardtown Winery and is hosting a holiday open house today, December 3, 2011.
[youtube=http://www.youtube.com/watch?v=Z5-eHs_Ca4s]
www.ShelbysCustomFraming.com
Stories: