The Park's Newest Look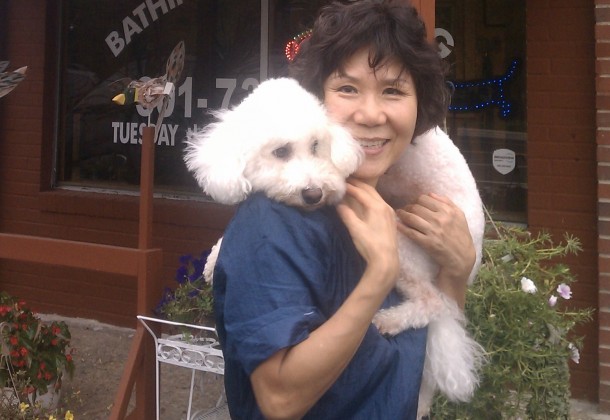 By Jay Friess
Editor
Two new grooming salons on Great Mills Road are giving Lexington Park, Maryland a new look, both directly and indirectly. While both Executive Salon Suites and Pet Salon have broadened fashion options in the Park in recent months, the businesses have also brought new energy and economic vitality to vacant spaces.
Owner Laryassa Summerville has transplanted her successful salon suite concept from Waldorf to revitalize the space next to the Southern Maryland Vaccum and Sewing Center, and Sunny Oh has transformed the space next to Canopy Liquors into a welcoming spa for four-legged friends.
Executive Salon Suites takes a different approach than most hair salons. Instead of having hairdressers rent a chair in a common room, ESS rents out an entire room furnished with a few essentials (including individual televisions and phone numbers), and lets the hairdresser customize the space to his or her needs.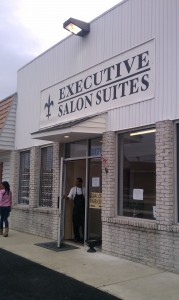 "They have their own space," said Shameka Collier, who manages ESS. "Your space, your pricing, your items."
ESS maintains the common hair dryer room and a beauty products store. The management also operates a children's suite, known as The Pink Zebra, where kids can get their nails and hair done while they wait for their parents. The complex also has a more traditional room where beginner hairdressers can rent a chair and build a clientele before transitioning into a suite.
According to Collier, ESS still has four suites and a business office available for rent.
Sunny Oh will not be renting space anytime soon. She and her husband, Moon, have purchased the building for their Pet Salon business. The Ohs purchased the building more than six years ago and have put their own money into sprucing it up for their business.
"This is ours," Sunny Oh said. She said that she and her husband decided to buy the building after falling in love with St. Mary's County two decades ago. "We came down here for the fishing 25 years ago."
Stories: