Representing the Park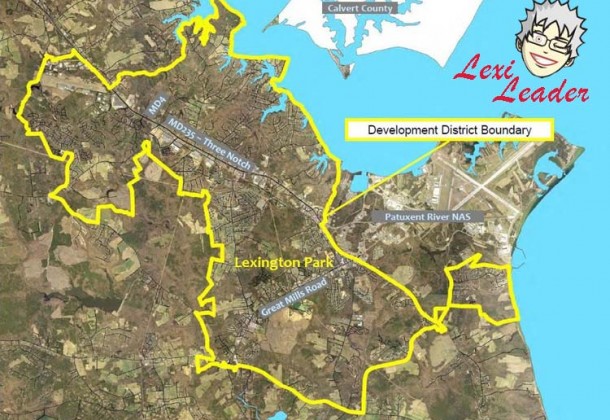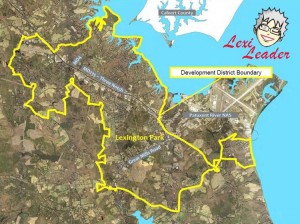 It's not an easy road to make a "community" out of Lexington Park.
The boundaries are inexact.  Some consider the entirety of the Bay District rescue and fire districts to be Lexington Park. Others don't think of it as a place at all, but the name of the blight oozing down Great Mills Road.
But it is an address. It is an address for thousands of people, hundreds of retailers and growing urban problems. Not the least of those problems is the lack of a method for those so addressed to band together.
There isn't a council or a commission or a mayor. There is no neighborhood association or shared piece of real estate to oversee together. The closest Lexington Park has to local governance is the  25-year-old, county-supported Community Development Corporation, and this largely in the single personage of Robin Finnacom.
[youtube=http://www.youtube.com/watch?v=OKwoHi0Aq8Q]
In 2009 she led a CDC initiative to create The Lexington Park Business and Community Association. Its mission to bring together business and community interests.
In the near term — make that more emphatic, in dog terms, i.e. NOW — the younger Lexington Park Business and Community Association can be our full community's representative.
If we are willing.
The Lexington Park Business and Community Association is both a chamber of commerce and a grass-root attempt to develop a consolidated voice for Lexington Park. There are no membership fees nor philosophical missions. There is a job to be faced and it is to make Lexington Park better.
The fledgling organization succeeded well beyond expectations this summer with its marketing of Lexington Park as the center of cutting-edge naval aviation. But to carry the message beyond these introductory banners, more members are needed. And they're needed from farther afield than the CDC's Lexington Park core neighborhoods, or the blight addresses or even the 20653 Zip code.
Lexington Park, whatever you conceive it to be, needs our attention right now. To overcome the deteriorating combination of growth and blight in the Bay District require more shoes under the table. Solutions, whatever they are,  will ultimately demand a consolidated voice to initiate.
The association meets the second Wednesday of the month. The next meeting is
Wednesday – July 13, 2011
Bay District Volunteer Fire Department's social hall
6:30 to 8 p.m.
No matter where you think Lexington Park is, howsoever goes Lexington Park, we shall surely follow.
Be there. Stake claim.
Stories: