Mathnasium Celebrates 1st Anniversary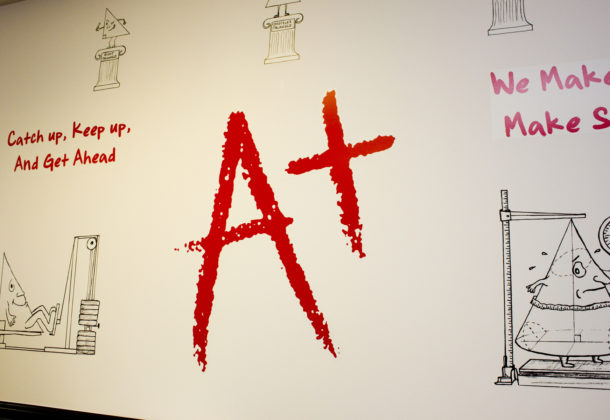 Mathnasium in California, Md., has just passed a major milestone! The business that is dedicated to helping students succeed celebrated its 1st anniversary on Feb. 16, 2017, at the California location.
Kama Friedman is the franchise owner at that location as well as the Dunkirk site, and has been helping Calvert and St. Mary's County children overcome their anxiety about math, and also helping math-lovers heighten their skills.
In fact, Mathnasium specializes in making math fun for everyone.
"The idea is that we can catch up, keep up, and get ahead," said Ms. Friedman. "Some parents are looking for remediation for their children, and some are looking to help their children get ahead and gain a competitive edge."
Ms. Friedman said the instructors at Mathnasium are math experts who go through extensive testing and interviews to make sure they are both good at communicating and have a good temperament with children.
"We want to help kids build confidence in math," she said. "Often, the problem isn't really that they hate math. The problem is that they hate the frustration of not being able to figure it out."
One Friday evening of every month after school, students at all levels of math ability can head to either location and participate in math game nights with themes like Casino Night, STEM Day, Money Madness, and Brainy Games. The game nights are the third Friday of the month in California and the second Friday of the month in Dunkirk.
Mathnasium of Dunkirk and Mathnasium of California, Maryland, offer many ways to get students' minds working. Call the Dunkirk center at 410-286- 2841 or the California, Maryland, center at 301-737- 1357 today for more information about tutoring in each location, and for the schedule of Friday game nights.
Mathnasium works to teach kids math in a way that makes sense to them. There are now more than 700 locations in the US and abroad.
For more about Mathnasium in Dunkirk and California, Maryland, visit their Leader member page.