Indian Bridge Reborn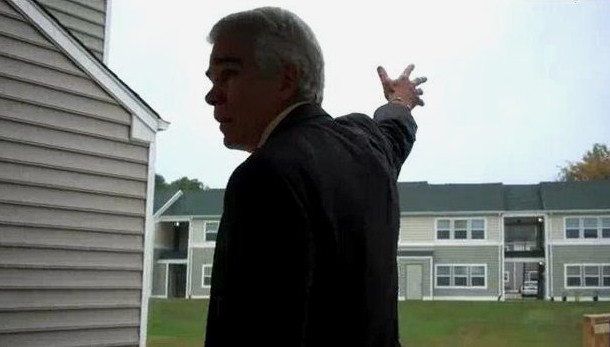 [youtube=http://www.youtube.com/watch?v=_dACb2nHDoM]
Public officials and their private partners gathered at Indian Bridge Apartments on Great Mills Road this afternoon to mark the completion of the development's full renovation.
The renovation project was the result of a partnership between the St. Mary's County Board of County Commissioners, Housing Authority of St. Mary's County and Osprey Property Company LLC. The Maryland Department of Housing and Community Development provided funding in the form of tax credits, Home Funds, bond proceeds, exchange funds and a Community Development Block Grant. All together, state, local and private funding for the project totaled $14  million.
The project was completed between July 2010 and June 2011.
As part of the renovation, all 112 units received updated kitchens and fire suppression sprinklers. The buildings received new siding, windows and roof shingles. And the development received a new playground, picnic area, speed bumps, parking lot and bridge to cross the drainage swale in the center of the buildings.
Stories: