Hoyer Visits Fire and Rescue Institute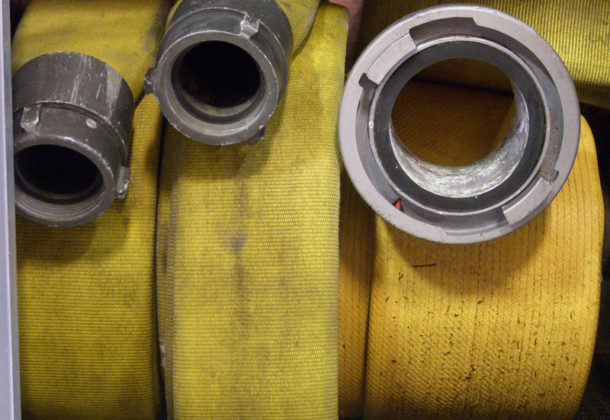 Congressman Steny H. Hoyer took a tour of the Maryland Fire and Rescue Institute of the University of Maryland in October. While he was at the institute, Congressman Hoyer was able to meet with firefighters, EMT personnel, and instructors. He also took a tour of the facility and was able to see the equipment used to train fire and emergency services personnel.
"I was pleased to tour the Maryland Fire and Rescue Institute this afternoon and learn more about the training the institute develops to for emergency services personnel," said Congressman Hoyer (D-Md., 5th) on the day of his tour. "The College Park headquarters facility and the five regional training centers located around the state prepare emergency services personnel for the difficult task of protecting our communities and ensure they have the skills needed to do their jobs safely and effectively."
Congressman Hoyer is co-chair of the Congressional Fire Services Caucus. As chair, he has been able to help establish the Assistance to Firefighters Grant program, which helps to ensure that local fire and emergency services departments have the funds they need to train and equip their staff. For the past four years, the institute has been awarded about $2 million through the grant program, which has been used to purchase equipment that is used to train and protect the hardworking men and women who put their lives on the line to keep communities safe.
"I want to thank Chief Michael Cox for hosting me this afternoon to meet with personnel and view the equipment that has been purchased with this funding, and I will continue to work with him and his colleagues to support our firefighters and first responders and ensure they have all necessary resources," Congressman Hoyer said.
Follow Congressman Hoyer on Facebook and Twitter.
For more information about House Democratic Whip Steny H. Hoyer, visit his Leader member page.