Good Health in the Park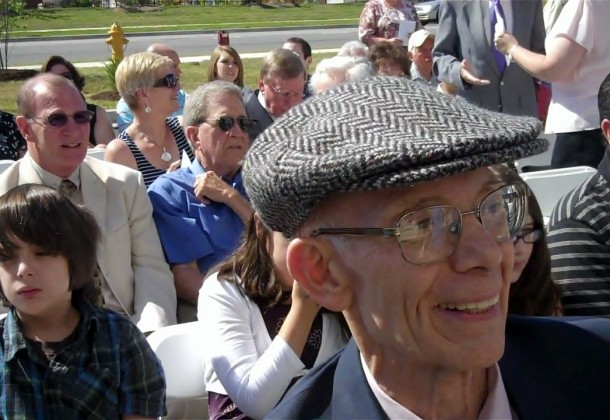 Walk-in health care officially opened Saturday across the street from the Bay District Volunteer Rescue Squad Station 38, next door to the CVS Pharmacy at Rt. 235 and Buck Hewitt Road.
The ribbon cutting drew similar dignitaries as the groundbreaking, according to a posting 15 months ago by Bay District's public information officer Douglas Medley.
As he wrote then: "The building will be a beautiful 3 story professional center that will house many different doctors' offices along with some out patient services.
"The building is being built by Wayne Davis who built our station in Lexington Park. It will be named after one of the most loved doctors in the county J. Patrick Jarboe. The medical center is being built for Shah Associates who have several medical centers located in St. Mary's County …  the doctors that are currently working out of the Breton Medical located in the San Souci shopping center are going to be moving into this facility . . .  If you have every seen a building that Wayne Davis builds you know that he gets the job done without wasting time."
This is the second Shah Associates medical building named for a beloved county physician, following the naming of their  Hollywood facility after Dr. Philip Bean.
 [youtube=http://www.youtube.com/watch?v=iJmkfDlNbGE]
Stories: