A Trail to the Trash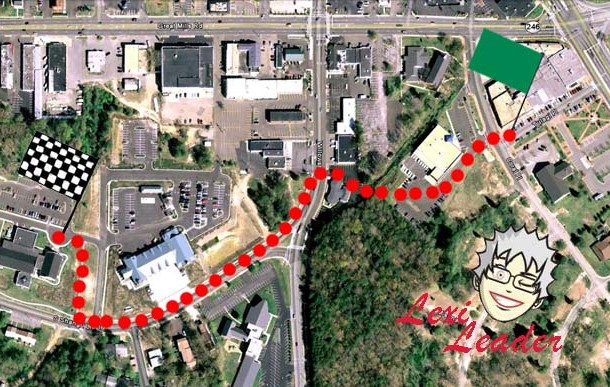 Parks (like Balboa) remain on my mind. Parks and Google maps.
Google Maps are better than a Barbie Dream House; there's an entire globe to rearrange. Concentrating for the moment on Tulagi Place, I was thinking of a trailway starting at Three Notch Theatre at Freedom Park, cutting past the Post Office and around those cool circle buildings on its way to the Lexington Park library.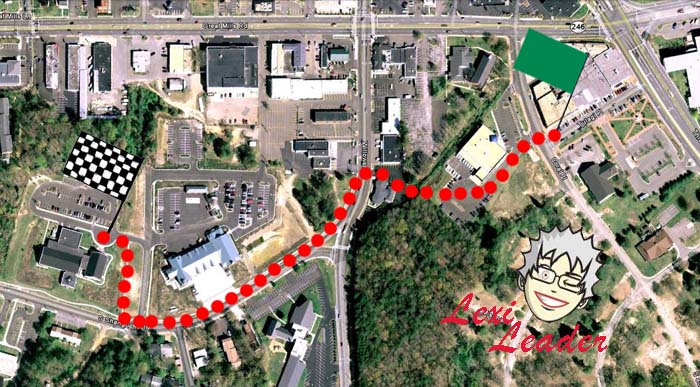 Not a road, but a good enough path for those scooters stationed over in Freedom Park where my old knees are resting on cement benches on a cool swale. Something a wheelchair could handle. And maybe even – for my better tuned friends – a parallel bike path.
Not a road, but integrated where Shangri La takes over on this Freedom Park trail to the Lexington Park library and going on down Shangri La and cutting through that MetComm something or another where Shangri La dead-ends and J.F.Taylor's beautifully landscaped road improvements mark the South Essex intersection.
I'd like the trail to go straight. Straight past the old Lore apartments, where a ready-made trash collection site is just one piece of a bankruptcy threatening a huge chunk of Lexington Park. It is of course already filling up with trash. It's such a convenient spot. And there you go. Put trash collection right there.  I want trash pick-up right there, for the pedestrians.
Dang. There goes that dream house metaphor for my Freedom-to-library trail and the charm of my motor-scooter deputies. As soon as trash is mentioned, the dream dissembles into an obvious and unaddressed problem of Lexington Park.
There is nowhere to dump your trash. Not if you are poor. Not if you're a pedestrian. Not easily if you work two jobs, even if you do have a car. Not easily if you live a gallon of gas away from the St. Andrews convenience station, the trash disposal center most convenient to Lexington Park.
It's this simple. If there is nowhere to take trash, it probably isn't going to get taken anywhere, meaning it's going to end up everywhere.
I wanted to take Freedom Trail all the way to a reinvigorated St. Mary's Square. Maybe another day. I'm stuck now. Right here behind the now closed laundromat, knowing it's going to be hard to spruce up a place until we can figure out a way to get rid of the garbage.
And now we need a laundromat too.
[youtube=http://www.youtube.com/watch?v=V0wWsruZuVc]
Stories: