Best Day of the Year

Many people will wax poetic about the first days of spring – the birds chirping, grass growing green and warmer weather. Others are fans of summer – barbecues, baseball games and babes in bikinis. A few lost souls advocate for winter – snowball fights, sitting in front of a fire reading survivalist magazines, and the holidays. Still others claim fall as their favorite – crisp breezes, gathering the harvest, and scaring little children at Halloween.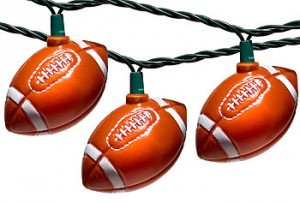 But, for Thunder, every turn of season pales before the majesty of fantasy football draft day!
It's better than your birthday, because who needs a bunch of drunken friends drinking your beer and cracking adult diaper jokes? It's better than Christmas, because who needs the month-long worries of spending enough cash on gifts hoping it will prove how much you care? (Humorous side note: Thunder actually got ex-wife number one an X-box for Christmas one year. Funny how that didn't work out.) Thanksgivings come close (food and football), but even then you still have to hang out with relatives, and who wants to listen to drunk Uncle Bob explain how the country is going straight to hell in a handbasket for the fifteenth year in a row?
Nope, not Thunder. Fantasy Football Draft Day is the clear winner. Why? Let's list the reasons:
More than 30 million people play fantasy football each year. On average, they spend one hour at work each week managing their team. The cost to their employers for the lost work? $200 million dollars! Way to stick it to the man.
The chance for glory! You've always suspected that you're smarter and better looking than your friends. Now's your chance to prove it. Build a winning team, crush your friends in competition, talk trash and revel in your superiority. It's the American Dream, people!
Win your friends' money. There is no sweeter dollar won than from a friend playing fantasy football. It adds insult to injury. Isn't that what friendship is all about?
The "real" team you root for stinks. Yes I'm talking to your Redskin and Colts fans. Your "real" team has no realistic shot at winning, but your fantasy football team does. Take some solace that you are probably better at putting a team together than Dan Snyder as the inevitable 6-10 season rolls your way.
Now that we've established why fantasy football is so awesome, let Thunder share a few draft day tips:
Be prepared. Know your league's scoring system. If it emphasizes passing, hook up a good quarterback by Round 4 and draft solid wide receives early. You can't draft productively unless you know what your league scoring system rewards.
If at all possible, draft a top tier running back early. If you draft early in round one, pick Arian Foster, Ray Rice or LeSean McCoy. If not, go with one of three quarter backs – Aaron Rodgers, Drew Brees or Tom Brady.
Beware of rookies early in the draft. You must take proven producers early. Although Cam Newton proved the exception to this rule last year, most promising rookies will be available later on in the draft. Don't be the guy to take RGIII in the second round! Remember to minimize risky picks early on in the draft! Go with proven players first, take your risks later in the draft.
Draft a balanced roster. You won't have top tier playing at all positions in most leagues, but don't try to load up on one position at the expense of the others. Having three great wide receivers will do you no good at the expense of your quarterback and running back positions. Draft for your need after round two, not necessarily the best available at a position already addressed.
Don't be a "homer." It's all fine and good to be a loyal fan, but try to divorce yourself from your fan-hood on draft day. Draft players from good teams. In today's NFL, winning teams score a bunch of points. Pick players from these teams first.
Beware Mike Shanahan and Bill Belichick with running backs! You never know who will start or receive the bulk of the carries each week with the Skins and Patriots coaches. Just save yourself the headache. Many fantasy teams have had their seasons crushed by relying on running backs on these teams. Besides, those two coaches are among the least cuddly in the NFL, personifications of ego run wild. (Yes, I realize the irony of that statement.)
Have fun: This is not drudgery; its recreation. Be bold; be creative; talk a little trash. Otherwise, you might as well be cleaning out the garage.
So, Thunder wishes you the best of luck on draft day. With a few solid picks and a little bit of luck, you too can crush your friends' souls, win a bit of cash, revel in your glory! It's a good thing, I'm just saying.