White House Misses Sequestration Deadline

Morning Coffee is a robust blend of links to news around the Internet concerning the Pax River economic community. The opinions expressed here do not necessarily reflect those of the Leader's owners or staff.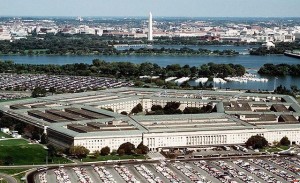 Federal Computer reports that the White House has missed Congress' mandated deadline for revealing its sequestration plan. Defense Daily says the report is expected later this week (paywall). The House plans to vote this week on a bill that would require the White House to find an alternative to sequestration, according to The Hill, which also reports that defense contractors are now hesitating about issuing layoff notices. The Capital Gazette says pending sequestration cuts are already giving Maryland companies the jitters. CBS News says sequestration could be a "Pentagon pork killer."
Neany Inc. of Hollywood gets a $13.9 million NAWCAD contract to provide logistics services in support of Persistent Ground Surveillance System operators.
The Pentagon is considering a major review of the Joint Strike Fighter program (paywall), according to Inside Defense. The Japanese F-35 will cost 50 percent more than originally estimated, according to Defense Update.
Defense News says a drop in profits is prompting defense firms to divest their services divisions.
Congress is leery of allowing multi-year contracts, according to Aviation Week.
Tens of thousands of protestors oppose basing V-22 Ospreys in southern Japan, Navy Times reports.