Webster University Brings HR Masters to Higher Ed Center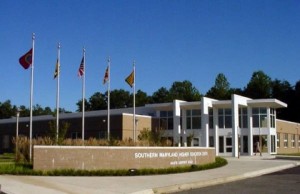 Webster University is pleased to announce the Master of Arts in Human Resources Management will be offered at the Southern Maryland Higher Education Center (SMHEC), beginning August 11. Webster University will be providing a traditional classroom experience for HR professionals and those interested in the HR field at the higher education center.
The master's in HR management is aimed at preparing human resource professionals to readily deal with the challenges and changes in today's workforce.  The program is designed to provide a comprehensive coverage of major HR responsibilities, addressing both strategic and operational aspects.
Courses in this 36 credit-hour degree program include learning a practical and theoretical approach in the professional development of today's HR professionals in business, industry, government, and nonprofit organizations and institutions. The master's focuses on training professionals in the areas of compensation, finance, training and development, labor relations, employment law and more.  Students have the option of completing the program entirely in the classroom, online or a combination of both.
"SMHEC is really looking forward to presenting this outstanding HR degree in southern Maryland," said Dr. Cynthia Shoemaker, SMHEC University Coordinator.
Webster University has a full time staff member available at SMHEC to assist all current and prospective students. For more information regarding the program, interested persons can call the Assistant Director's office at SMHEC at 301-737-2500.
Source: Webster University