Washington Locked in Sequestration Frustration

Morning Coffee is a robust blend of links to news around the Internet concerning the Pax River economic community. The opinions expressed here do not necessarily reflect those of the Leader's owners or staff.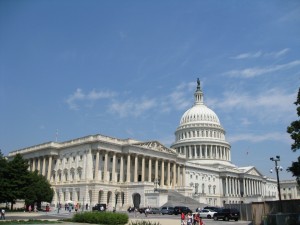 New Hampshire Senators propose a deal to stave off sequestration, AOL Defense reports. CNN reports that the Aerospace Industries Association predicts that two million jobs would be cut if sequestration is not dealt with by the end of the year. DoD Buzz says industry is playing the jobs card. Even former vice president Dick Cheney is weighing in, according to The Hill. The Pentagon still maintains that it is not planning for a sequestration outcome, according to Defense News. US News reports that the House is voting today on a measure that would force the creation of a sequestration plan. Washington Technology reports that defense cuts are popular with voters.
Aviation Week notes that the Pentagon has again increased spending for electronic warfare.
The Hill reports on political advertising attacking Republican Senators for opposing the military's biofuels programs.
Time notes that China appears to be developing a second stealth fighter.