Make Your Voice Heard on Gate 3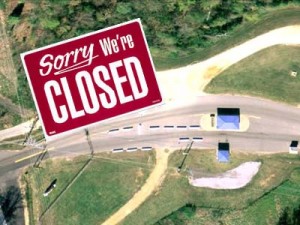 Naval Air Station Patuxent River has drastically reduced the open hours at its southernmost Gate 3 in order to meet budget requirements set out by Naval Facilities Engineering Command (NAVFAC) Washington in anticipation defense spending reductions.
The changes have altered traffic patterns on the base and in Lexington Park, Maryland, reportedly causing traffic jams and increased commuting times. Many base employees and local residents are unhappy about the changes. They have been airing their frustrations on Facebook and on local forums.
However, the Navy provides a forum for citizens to sound off about safety and security issues on the base. The Interactive Customer Evaluation (ICE) web site was created to take complaints, compliments and suggestions from the public. Follow the link and click on either "N3 Pass & ID Office Gate 1 (Bldg 2389)" or "N3 Pass & ID office Gate 2″ to write comments about how the Gate 3 schedule changes have affected you.
Update: Pax River officials have stated that the ICE forum is intended for companies and individuals with an "equity" in the base's gates, such as base employees or individuals who use the gate in the course of their business. Anyone who does not directly use the base gate should not post on the ICE forum.
However, residents who are affected by reduced hours at Gate 3 but do not have base access can still contact their federal elected officials – Rep. Steny Hoyer, Sen. Benjamin Cardin and Sen. Barbara Mikulski – to file complaints.