Shakespeare at HSMC
Posted by
Historic St. Mary's City
Pax Leader III
St. Mary's City, MD -  Three centuries ago, William Shakespeare's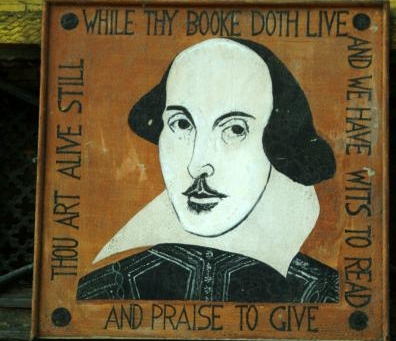 plays delighted the British hoi polloi.  It's likely that many of the first Marylanders were among his fans.  Imagine what they would think about a modern take on his life and greatest works, coming to Historic St. Mary's City on film and in a workshop for teens.
Join us on  August 4 watch As You Like It, director Kenneth Branagh's re-setting of Shakespeare's classic work.  Bryce Dallas Howard takes the lead in this PG-rated film to be shown in the Visitor Center auditorium at 7 p.m.  Admission is $7 ($5 for Friends members).
Teens are invited to have Fun with Shakespeare on August 11 and 12.  Participants will discover the joys of Shakespeare's words and work together to translate and perform one of Shakespeare's comedies, Much Ado About Nothing.   The workshop will from from 9 a.m. until 3 p.m. each day and is intended for those ages 12-17.  Reservations are required by August 6; contact 240-895-4990 or info@stmaryscity.org.
Like our forbearers, we'll never have enough of Shakespeare, but this should keep us satisfied for the summer.  For more information about the museum and its programs visit www.stmaryscity.org or contact 800-SMC-1634, 240-895-4990, or info@stmaryscity.org.