Updated: Sandy Broke the Electric Grid in 905 Places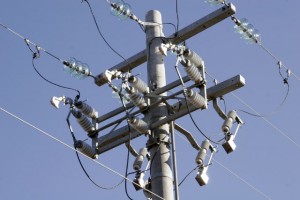 Posted by SMECO
Pax III
As of 8 p.m. on Oct. 30, Southern Maryland Electric Cooperative (SMECO) has restored service to all customer-members in Calvert, Charles and Prince George's County impacted by Hurricane Sandy. In St. Mary's County, the 22 storm-related outages that remain as of 8 p.m. will be restored tonight with the exception of four customer accounts in Scotland that cannot be restored because of flooding.
SMECO began to assemble its pre-storm workforce last week. Linemen, tree clearing and safety personnel from electric co-ops in North Carolina and Georgia joined contractor crews and SMECO crews to form the largest pre-storm restoration workforce in SMECO's 75-year history.  As of Tuesday, there were 152 crews composed of 555 field personnel working to restore power to SMECO customer-members.
"The size and scope of Hurricane Sandy as it headed toward the mid-Atlantic states called for extensive measures as we prepared to be slammed with heavy rains and high winds," said SMECO president and CEO Austin J. Slater, Jr. He added, "We were expecting a storm of historic proportions and prepared for it by assembling the largest workforce in our history. It was truly an honor to be a part of this mobilization of resources and restoration process."
From Oct. 29 at 9 a.m. until 2:30 p.m. on Oct. 30, SMECO experienced 905 incidents. An incident is a damage event which can range from a blown transformer to a tree on a line or a broken pole.  At 2:30 p.m. today, 62 incidents remain to be repaired.  Over the course of the storm, SMECO experienced 41,340 outages: 10,680 in Calvert County, nearly 10,000 in Charles County, more than 2,200 in Prince George's County, and about 18,460 in St. Mary's County.  SMECO's system peak number of outages occurred at 8:30 p.m. on Monday, October 29, when a transmission line went down and nearly 11,500 customers were without power at one time.
SMECO's outage restoration policy is to make repairs that will restore service to the most people in the least amount of time. Transmission lines and substations are repaired first, followed by distribution lines that feed neighborhoods. Tap lines and individual service lines are then repaired to restore power to customers who may still be without electricity.
As SMECO restored service to its remaining customers, Slater expressed his gratitude when he said, "We have done our best to get our customer-members back online in as short a time as possible, and we appreciate their patience and understanding as we worked to make necessary repairs."
Customers without power should call SMECO's Outage Hotline at 1-877-74-SMECO or 1-877-747-6326. Customers are reminded to use generators outdoors, use gas and charcoal grills outdoors, and use flashlights instead of candles. To avoid injury, customers should stay away from downed power lines.