Sabre Proud to Sponsor Lion's Club Tourney for 10th Year
Posted by Sabre Systems
Pax Leader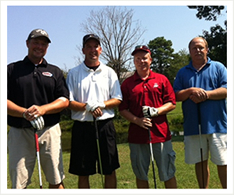 Sabre Systems, Inc. was a proud sponsor of the Hollywood Lion's Club Annual Golf Tournament, which took place in southern Maryland, Sept. 7.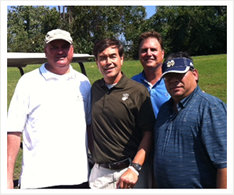 The Lions Clubs focus on sight-related charities, collecting used eyeglasses and providing new glasses for low-income residents, and this annual golf event continues to be the Club's major fundraiser.
Recognizing that support of the Hollywood Lions annual tournament supports a variety of local charities, Sabre has proudly partnered with the Club for 10 consecutive years. In addition to contributing funds, Sabre provides the Hollywood Lions with staff assistance for conducting the tournament.