Everyone has a Plan, But Do You Use It?
Posted by Southern Maryland Higher Education Center
Leading Edge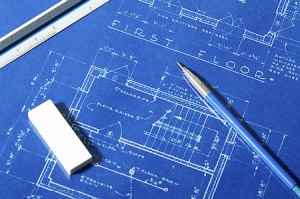 A well conceived strategic plan can reach your goal, but only if you follow it.
In the early 1990s it became obvious to Southern Maryland leaders that the community hosting Naval Air Station Patuxent River needed a great deal more infrastructure than it currently possessed. Some visionaries realized a big chunk of that need could be met with locally accessible, graduate-level educational opportunities from top flight colleges and universities.
The Southern Maryland Higher Education Center opened its doors for fall semester 1995.
It didn't happen by chance. It was the result of a well executed strategic plan.
In 1991, writes Southern Maryland Higher Education Center Executive Director Mel D. Powell, local leaders looked a decade and a half into the future.
"These visionaries understood the historical relationship between the presence in a community of knowledge-based graduate technology education and successful economic growth. Advanced, higher educational opportunities are crucial in the complex and mysterious weave of elements that constitute a high quality of community life," said Mr. Powell.
"What the local visionaries who campaigned for the creation of the Center realized in the early 1990s was that the new thrust of technology knowledge generated by the expanding Patuxent River Naval Air Base would serve as the catalyst for a significant expansion of the region's economic wealth."
Their vision realized that by expanding the professional workforce the economic base would expand. The professionally educated and salaried workforce would underwrite and support further expansion of social and physical infrastructures in the region. And the process of an expanding workforce of an increasing educational level is regenerative. A growing, educated workforce is a strong economic tool to hand off to future generations.
Their plan in 1991 was to construct a campus and administration capable of attracting and providing graduate-level, higher education opportunities to Southern Maryland residents.
"Their vision became a reality," said Mr. Powell.
A collective of community leaders, elected officials and businesses proposed a center where many institutions could provide the professional educational needs of an industry built on cutting edge thinking and technology. They worked together to lobby for the creation of an independent center with the authority to recruit private and public universities.
Their efforts secured a gift of 25 acres from Joseph Waldschmitt, developer of the Wildewood Technology Park and  a Maryland state grant to construct the first 14-clasroom building.
"They had the fortitude and resilience to pursue a dream despite discouragement," writes Mr. Powell.
Currently 97 academic programs are offered by 14 universities and colleges. The degree offerings include 52 at the master's level, six doctorates and 15 baccalaureate completion programs. Additionally, 13 graduate certificates, eight graduate educational certification programs and an under-graduate education certificate program are offered.
The Southern Maryland Higher Education Center is in the middle of a region that has grown to a population of more than 300,000, including 22,000 employees at the Naval Air Station: Patuxent River and 8,000 employees from more than 200 government contracting firms.
The facilities are located next to the St. Mary's County airport, a fortuitous piece of geography both central in the region and attractive to new industry.