Obama States that Military Sequestration Won't Happen

Morning Coffee is a robust blend of links to news around the Internet concerning the Pax River economic community. The opinions expressed here do not necessarily reflect those of the Leader's owners or staff.
President Obama declares in last night's debate that sequestration of the military will not happen, The Hill reports. The Navy's vice-CNO says the service will begin sequestration planning (paywall) in late November or early December, according to Inside Defense. FCW predicts that sequestration's most dramatic cuts will be delayed.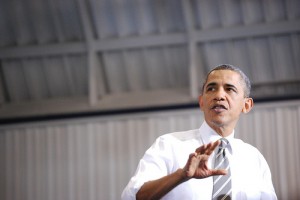 Marines are preparing for F-35B 0perations in Yuma, Ariz. next month, Aviation Week reports. Meanwhile the F-35A releases its first AMRAAM missile.
National Defense states that market competition driving down weapons' cost is a myth.
Congressional appropriators deny funds to arm Shadow UAVs (paywall), Inside Defense reports.
NAVAIR contracts: Airborne Tactical Advantage gets $49.8 million more for services in support of the commercial air services program, which "provides contractor owned and operated Type III high subsonic and Type IV supersonic aircraft to Navy Fleet customers for a wide variety of airborne threat simulation capabilities"; and L-3 Communications gets $31.8 million more for commercial air services for military training support.
The FAA is examining unmanned aircraft safety, CNN reports.
Osprey operations could be at risk in Japan after rape allegations, The Hill reports.