Navy Needs a Strategic Drone Plan

Morning Coffee is a robust blend of links to news around the Internet concerning the Pax River economic community. The opinions expressed here do not necessarily reflect those of the Leader's owners or staff.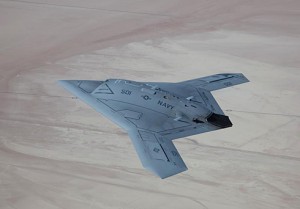 The Navy lacks a comprehensive, strategic plan (paywall) to ensure that its unmanned systems will be efficiently integrated, Inside Defense reports. According to the deputy CNO, drones will face tougher odds in the future (paywall), Defense Daily reports.
The CATO Institute issues a study (PDF) dismissing the claim that sequestration will impact the nation's economy in a significant way.
Obama mulls executive order to fill cybersecurity gap after Congress fails to pass a bill, CNN reports.