Contractors Complain About Rookie Acquisitions Force

Morning Coffee is a robust blend of links to news around the Internet concerning the Pax River economic community. The opinions expressed here do not necessarily reflect those of the Leader's owners or staff.
IT contractors complain about the government's rookie acquisitions force, according to the Washington Post.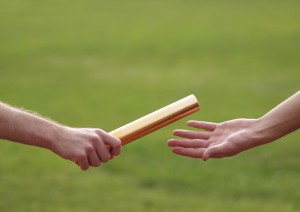 Global Hawk sense-and-avoid system going into full development this September to allow drone to fly in civil airspace, Aviation Week reports.
The Labor Department says contractors do not need to issues layoff notices in advance of sequestration, AOL Defense reports. And the sequestration battle churns on, DoD Buzz opines.
The Senate continues work on the Defense Appropriations Bill, The Hill reports.
NAVAIR contracts: DynCorp gets $96.7 million more for organizational level maintenance and logistics support for all aircraft and support equipment for Naval Test Wing Atlantic; Defense Support Services, gets $44.9 million more for organizational level maintenance with limited intermediate level maintenance in support of current and future aircraft assigned to Point Mugu and China Lake; Croman Corp. gets $25.8 million for airlift and recovery at all Hawaiian military ranges; Rockwell Collins gets $11 million more for the procurement of AN/ARC-210(V) electronic radio and ancillary equipment; and L-3 Communications Vertex Aerospace gets $9.9 million for the Aircraft Intermediate Maintenance Department support for Chief of Naval Air Training aircraft, transient aircraft, and other services activities at Pensacola and Corpus Christi.