Low-price Contracting Threatens Incumbents

Morning Coffee is a robust blend of links to news around the Internet concerning the Pax River economic community. The opinions expressed here do not necessarily reflect those of the Leader's owners or staff.
Low-price, technically-acceptable contracting requirements are threatening contract incumbents, Washington Technology reports.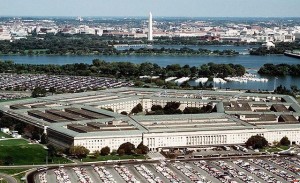 Government Executive says the White House is holding onto sequestration details, and all federal agencies are directing questions about cuts to the Office of Budget and Management.
Report finds that the Pentagon needs to relax clearance requirements if it hopes to compete for technology talent, NextGov reports.
DoD is planning to adopt an automated version of software for controlling unmanned aircraft (paywall), Inside Defense reports.
Defense Secretary Leon Panetta sets a tough agenda for a lame duck Congress, AOL Defense reports. DoD Buzz characterizes the speech as pleading.
Lockheed claims it did not delay layoff notices for political reasons, The Hill reports.
Foreign Policy says Romney should run the Pentagon like he ran Bain Capital – cut, cut, cut, cut, cut.