Compass Wins Army Contract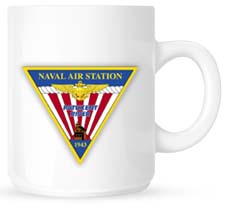 Welcome to Morning Coffee, a robust blend of news links from Naval Air Station Patuxent River, NAVAIR, the Pentagon and beyond. The Leader provides this link feature as a survey of the news affecting the local military economy. The opinions expressed here do not necessarily reflect those of the Leader's owners or staff.
Lexington Park's own Compass Systems gets $16.3 million to deploy persistent ground surveillance system balloon experts and equipment for Army; BAE gets $17.9 million to roll out shipboard communications system from St. Inigoes; and Boeing gets $9.6 million for Harpoon missile support.
Big aerospace takes budget battle public. Claims 300,000 jobs are at stake. National Aerospace Week? Blue skies or stormy weather for Lockheed stock?
Coming cuts could spur inter-service rivalry. Congress tells Carter that acquisition culture must change. Pentagon seeks to shift cash around. DoD asks for quick approval of new multimillion dollar programs (subscription required).
Senators take aim at JSF. Pentagon to keep buying F-18s.
U.S., Israeli unmanned aircraft dominate market.
New DHS bill would increase acquisition oversight (subscription required) and consolidate offices.
BAE wants to bring its cloaking system to helos.